Where to Score Free (or cheap) Homeschool Curriculum this Year
Before you feel like homeschooling is too expensive and out of your budget, try these free and cheap homeschool resources to get you started or keep you going.
We live in a time where information is everywhere. Ads, products, search engines and social media platforms make sharing that information powerfully effective, efficient and timely. However, to avoid spending hours combing through all the information to get the nibbles you need when it comes to your homeschool needs, here is a reference guide to the top performing companies, sites and resources. All the work is done for you. Sit back and enjoy the process!
What the old days look like when purchasing homeschool curriculum
There was a time when purchasing your own homeschool curriculum cost in the hundreds, or even thousands depending on how many students, grades, and whether the material could be used again. There are MANY types of curriculum that ranged from workbooks, CD lessons with work pages, teacher/student combo sets and the homeschooling mom of many children's favorite-
Finding free homeschooling material – It's not as hard as it used to
A big struggle that used to plague homeschooling was the limitation of resources. Since home education was so unheard of, publishers took advantage of the opportunity when sharing curriculum. Moms would pick programs that included as many grades, with worksheets that could be reprinted and committed to that program 100%. Alot of the time,
Thanks to the rise of printables, HP ink programs and unlimited internet, you can pretty much get started homeschooling for free!
Here is a list of companies, sites and programs to find free (or cheap aka pay-what-you-want sales) and how to find second-hand homeschool curriculum.
Free homeschool must haves you need to have a productive year
Planners
The rocket book. The plan of action. The household binder. Organizer. Command center. The humble planner goes by many names because of its ability to adapt, hold all your secrets and desires, and help you accomplish goals. Without a good plan in place nothing is ever going to progress without many pitfalls. As with anything else in life,This is very true for homeschooling. Think of it like this, public school teachers take time over the summer, in the evening, OR on weekends to lesson prep, grade papers and get ready for the coming week. As a home educator it is no different, learn from so many educators who have been paving the way for homeschooling and take the advice they are screaming from the back room, TAKE TIME TO PREP!!! It may sound simple, but carving out 15 to 20 minutes even if it's just on the weekend or after the kids go to bed will drastically improve the way you teach. This is where you use a planner to break down lesson plans, add in crafts, playing field trips to the library or make notes of material needed for that project.
Grab your free homeschool planner from one of these providers:
Worksheets
Let me just tell you, worksheets are The homeschool mom's best friend. When my daughter went to public school every day except for Friday she came home with worksheet that reiterated her lesson from the day. Well instead of having a lesson and then not practicing it until later gives you the opportunity to learn and implement immediately. Worksheets do this in micro steps in a way that kids and sometimes even teachers don't realize just how impactful they can be.
Printables
One technological advancement that has empowered a lot of homeschool families is pinterest. So many moms have seen and lived through the struggle of not having enough resources so they did something about it. Many homeschool bloggers promote their sites and free products on Pinterest hoping to get you to their site. It may involve subscribing to get that free planner or the activity book, but in the end it's worth it to get your resources for free.
Free (or cheap) resources to utilize for homeschool curriculum
Choosing to homeschool is a big decision. Not only are you responsible for the entirety of your child's education, but also the responsibility of funding it. Many public school parents don't know the ins and outs of what really goes on behind the scenes until taking the plunge themselves. But rest assured there are TONS of resources available with more rising, to help keep costs of books, enrichment and supplies down for homeschooling families.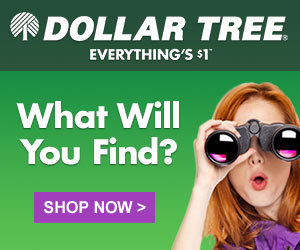 Teachers Pay Teachers
This site is created by "teachers for teacher" because the material is in digital download form, so you can print as many copies as your classroom needs for years to come. This is also great for homeschooling families because the teacher size budget, but lots of kids to teach can be true for homeschooling families.
Here's the link to Teacher Pay Teacher
Build Your Bundle
Doors only open ONE time a years (usually in May) and have the BEST deals on digital "bundles" for curriculum, resources, lesson enrichments and tons of options! The best part is the bundle discount goes from hundreds down to around $20.00 making it the most affordable, reusable curriculum out there! Before you get discouraged that you missed it, you can sign-up for emails (so you never miss it again) and get a freebie PLUS tons of sales throughout the year.
Here's the link to Build Your Bundle
Pinterest
Good ole Pinterest has some amazing free worksheets and even programs for most lower grades such as science. The down side is most free stuff requires you to subscribe to a newsletter mailing list.
Here's the link to Pinterest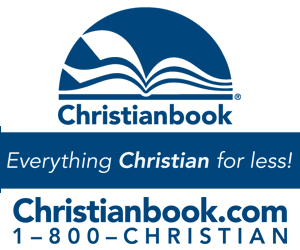 Homeschool.com
This website is AH-mazing! There is a wealth of information and instead of seeing them as competition, I choose to share information because different views can help cement information. They have free ebooks, email newsletters and free printable.
Here's the link to Homeschool.com
Save money and find second hand homeschool curriculum
Sent home school startup cost used to be so high, a lot of homeschool moms would invest in programs and find that the teaching and learning styles did not fit their needs or expectations. Which of course meant wanting to sell material especially ones that are in excellent condition. Some of the best ways to find homeschool material is on eBay, Facebook or at the end of year local homeschool swap.
Facebook groups
Here are some of the Facebook groups to join for selling, buying or trading homeschool curriculum.
Ebay
Surprise! Ebay is still a thing! It's also a great place for deals on used books, textbooks, teachers book and more
Local co-op group year end sale
Once you get plugged in to a local homeschool group, you will soon realize that end of the school book sale is your favorite time of year! Although organizations is different in each group, the general rules are you take books to sell, shop what you need and deduct any sales from your purchase. It's like garage sale shopping but for free!
Free printable homeschool curriculum frees up cash so you can spend it on what really matters
There is nothing quite like that new book smell. But saving money and the special feeling of getting your hands on that new book is even more exciting when you have pinched pennies to get it. Hopefully you are now feeling more equipped with options for free resources (make sure you bookmark the pages for later reference) and get some great material to kickstart your homeschool classroom.
As you can see, there are many options to free homeschool curriculum, worksheets or planners as long as you know where to find them. The truth of the matter is just to do an online search and let search engines like Google or Pinterest do the work for you.