The Cheapest Way to Print Homeschool Curriculum
Welcome to the world of instant access to digital downloads for your homeschool curriculum. Many parents have found cheap or free homeschool curriculum in the form of digital downloads that are often left asking now what? What am I supposed to do with this digital download? What is the cheapest way to print my homeschool curriculum digital download?
Discover how HP Instant Ink is the cheap printing hacks for homeschoolers you wish you knew sooner!
Chances are if you have fallen victim to collecting all this free homeschool material but are struggling with how to actually use it? You need to know the cheapest ways to print a homeschool curriculum.
I have to confess I love signing up for all the newsletters from blogs just to get the free download. Heck you'll even see the option for a free homeschool beginners checklist on this website.
But I have to confess that I use a lot of this free curriculum and never actually use it. Part of this is because printing can be expensive if you don't know how to hack the system. I know that may sound bad, or come off some type of way. But hear me out and let these homeschool graduates feel a little rebellious for learning how to get something on the down low for the budget minded.
What is the cheapest way to print a homeschool curriculum?
Let us first compare the different ways to print your homeschool curriculum so you can get those digital downloads out of your cloud, Google drive, or computer or phone and actually into the hands of your students.
We are going to explore a few of the different printing options from office supply companies, local businesses, libraries and at home.
That way you can see what option is best for you. I'll do my best to include the expenses of gas and paper, but I obviously can't do an exact example because where you live and how far you are away from these facilities is going to vary. I just want to give you a good view of the startup costs.
For some buying a printer is out of the question because they don't have the startup funding.
While others want to do what is cheapest in the long run. But I'm getting ahead of myself. First let me present you with my findings then we will get into what option is the cheapest.
Printing Homeschool Curriculum via Third Party
| | | | |
| --- | --- | --- | --- |
| Office Depot | $0.10 Per page | $6.00+ when you print at home | $51.83 to bind and print |
| Staples | $0.15 per page | $7+ when you print at home | $58.62 to bind and print |
| Local Library | $0.25 per page | not offered | |
| Gas | $3.00 per gallon | *based on your location | |
*Estimates are based on a 100 page workbook as 8.5" x 11" with a basic plastic coil binding.
Printing Homeschool Curriculum at Home
| | | |
| --- | --- | --- |
| HP Ink subscription | $11.99 for 300 pages (plans start at $0.99) | $0.04 per page |
| Paper | $4.50 (amazon) | $0.01 per page |
| Printer (one time purchase) | $60+ | |
When I first looked at printing my daughter's language arts program (a whopping 362 pages) the online ordering progress for Staples and Office Depot would not let me upload the document without breaking the size of the file up.
I didn't have the brain cells (or the patience) to do that for the student book, workbook, teacher book AND reading books.
I mean, I got the curriculum for FREE (thanks to The Good and the Beautiful) for a reason; I am short on time and money.
Well, what can ya do? The computer program wants what the program wants.
HA!
I think not!
I gave the ole Office Depot a call and spoke to the nice lady in the printing depot and told her $78.00 to print ONE of the several books I needed was not feasible, and asked if they had another option. She said if I printed them at home, she could bind them for me for around $6.00 per book.
Saayy what?!?!
Turns out the price was so inflated because of the convenience of having them print it.
Since this tight budget momma is always happy to find a homeschool hack, I told her I would print my material since I had HP Instant Ink and bring it in for binding.
She was super happy to help me find what worked best for my budget and house, and so was I.
So, if you are looking for the cheapest way to print homeschool curriculum, I would say you have a few options.
Print at home, take in store and have them bind it only
Let Staples or Office Depot print and bound it all in one, but spend the same (or more) had you purchased the material from the publisher.
Print it off at home or with a third party (Office Depot, Staples or the library) and use a three-hole punch and put the pages in a binder or folder yourself. Saving the binding fee and the trip to town.
The conclusion is – the cheapest way to print homeschool curriculum is with HP Instant Ink
If you take a look at the graphs you will see it's 50% cheaper to print using HP Ink. Yes, you have to buy a printer which is a start up cost variable, but you can use a print/copy/fax/scan machine for TONS of other household tasks.
Did you know you can scan your kids assignments into a digital file on your computer so you don't have to keep all those papers around? Avoid the panic of loosing your W-2s or other important documents (while cutting down on clutter) and scan all those papers in.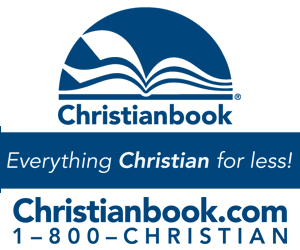 Since we can agree (hopefully) that the cheapest way to print all those digital PDF files for your homeschool curriculum here are some tips to make your life so much easier.
Use your rollover from HP Ink to bulk print before the school year starts
Aim to print 1 subjects worth of pages a day to allow for the ink levels to drop and replacement to reach you.
Remember, you went from printing a few pages to hundreds. Try to space it out so your ink arrives BEFORE school starts. In other words – don't wait until the week before school to print all your curriculum
My personal HP Instant Ink Review as a homeschool teacher
I love it. I seriously do. I don't worry about the pages that I accidently loaded the paper wrong, or if my kids decide to make a copy of their drawing.
Does anyone else's kids do that? Make a copy of their original and try to give me the copy while snickering to see if I can tell the difference? Or they will take the coke label off and make a copy, put the copy in the bottle and say "hey mom, we got you a drink" while snickering.
Get an HP Instant Ink Subscription if you like saving money
What is HP Instant Ink?
Simple, when you buy an HP printer (and pretty much all of them are eligible) you can sign up for the HP Instant Ink subscription.
I know what your thinking, monthly subscriptions are stupid little ways to eat away at your monthly budget, sound right?
Well, this is one you are gonna want to listen to this ole homeschool veteran for. You see, this monthly subscription give you flexibility, convenience and a budget price for ink.
Here's the 411 on why every homeschooler needs an HP Ink subscription in their life:
Month subscription overs 50 – 1500 pages a month
Plans range from $0.99 – $49.99 (I use the $4.99 plan and have plenty of pages)
Print pages with as much, or as little ink as you need. It doesn't make a difference
Any pages you don't use, rollover. (So you can bulk print at the beginning of the school year)
Change your plan ANYTIME
Cancel your plan ANYTIME
Never run out of ink because they monitor and send you ink BEFORE you run out
Even have your paper shipped to you
You can upload a balance (like a gift card) for your bill to draw from so you don't have to remember the payment!
Seriously? I mean, how much easier can it get?
I am a very forgetful mom. Just being honest. I try to remember things but without fail when ever I go to print off those cute freebies for signing up for the millionth newsletter, I always seem to be out of paper or ink (or both).
To create a seamless day in my homeschooling routine, I try to preprint everything. But there are time I still need to print off that activity page or math drill sheet.
Is HP Instant Ink worth it?
YES!!! Based on the above graph you can see HP ink may have a higher start up cost, but in the long run is cheap by almost 50%. When you are printing for multiple grades this program is a MUST!
There is just something about having a printed, hardcopy of any book or curriculum that makes you feel like a million bucks. Maybe it's the smell. Maybe it's just the tangible holding on and seeing your progress as you turn each page. This school year, take the time to use these tips for finding the cheapest ways to print homeschool curriculum and give your kiddos that "new book" feeling all year.