How To Make the First Day of Homeschooling Epic
Going back to school is a big deal for teachers and students. But sometimes homeschoolers can feel left out. This year, spice up your first day of homeschooling routine in small ways to make your students (aka kids) smile a little bigger.
When you do school in the same place you eat, sleep and live it can become hard to be motivated or excited.
Then throw in the advertisement all the stores go through to make sure your back to school needs are covered, homeschoolers feel looked over.
This year it's time to change the story! You are now charged with ways to make the first day of school fun, memorable and inclusive!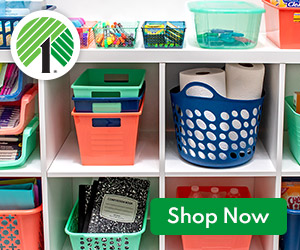 But before you get overwhelmed, and feel all this pressure to go big, just know, I don't mean you have to roll out the red carpet for the first day of school.
I mean, you can if you want.
But it's not necessary.
Rather, I mean to find the happy balance between making sure your kids feel excited about learning, and putting on a show that takes the focus off learning.
I hope to encourage you with ideas if you are just starting this homeschool year, or to inspire you with new traditions if you have been doing this homeschooling thing for a bit.
From first day pictures, cute snacks and activities, all the way to making the all about me portion of your student's portfolio.
I want to make the first day of school as fun for your kids, as any teacher does for her classroom by sharing some of the ideas I have done for my kids throughout the years.
If you are reading this and are in the middle of the school year, DON'T FRET!
Just find ways to introduce your favorite ideas.
You may be surprised at just how giddy your kids will be with having a midterm photo session.
Strap in, and be sure to save these first day of school tips to make the day memorable and fun for your kiddos.
First day of school activities
Take the pressure of having a "perfect" first day of school off by planning ahead of time to have a relaxed first day. Trust me, it's SO much easier to enjoy the day if you give yourself and students (aka kids) a break from having a perfectly planned and executed day.
On the first day of school make time to get settled
Instead of feeling like on day one you have to kid the lessons right off the bat, spend the first few days passing out the new material, getting login's figured out and all the logistics of starting a new program. If you look, most school years start in the middle of the week to allow the first few days as "settling in" for new students.
During the first week (or baby week) public school students get used to where to put their stuff, halls and lockers, the classroom assignments, how to assemble for lunch, just to name a few!
Teachers know the first few days will be geared towards establishing a routine, rather than deep diving into lessons.
Your homeschool classroom should be no different.
You are the teacher now!
You get to call the shots. Believe me, it's way easier to get caught up in the feeling of doing things perfect on day one, because "the first day sets the tone for the rest of the year".
But, that is a really detrimental thinking when you are a homeschool mom. You will have a ton of "bad" days if you are demanding perfection, rather than progression.
So, plan to have messy beginnings.
How to help students settle in on the first day
Be flexible
Focus on watching how kids react to the new routine and material.
Spend the day organizing their desks how they want it.
Answer all their questions even if it's silly (to you)
Pass out school supplies on the first day of homeschooling – and take your time!
Oh my gosh, I LOVE seeing my kids' faces on their first day of school as they open their back to school backpack they picked out, but it is now filled with supplies. It's like Christmas morning mixed with a little Easter basket excitement.
Give kids a backpack or basket of their supplies. Much like public school kids, your homeschoolers are going to need basic items like paper, scissors and binders. But you can jazz up the boredom by purchasing those "special" binders with the puppies or unicorns. Or, get the plain ones and save some money ( have you seen the durable ones at Dollar Tree?) and print off your kiddos latest obsession to decoupage to the front.
Homeschool supplies for your back to school backpack or basket
Pencils
Lined paper that is grade appreciate
2 (or more) pair of scissors
Pencil box
Backpack
Glue – sticks and liquid
Paper folders
Binder
Clear page protectors
Pencil sharpener
Ruler
Tape
Small envelopes ( for math or language arts worksheet cutouts)
3×5 cards (for sight words, math addition, subtraction or multiplication)
First day of homeschool questions to ask and document
On the first day of school during your morning meeting, there are a few questions to ask your students to get them inspired for the new year. While each grade can have more tailored questions, here are some ideas to get conversation going.
How are you feeling about school starting?
As of today, what do you want to be when you graduate?
What subject are you most excited to begin?
Are you worried or nervous about anything?
You can also check-in with your students throughout the day by asking even more questions so you can adapt to any worries or concerns they may have along the way.
For example, the first year we decided to go with an online school curriculum ( we went with Time4Learning if you are curious), my daughter thought she couldn't leave the computer until she was done for the day. But she didn't say that, she instead was reluctant to get excited about having several lessons, practice tests and games to complete in one day. She was overwhelmed and just didn't know how to express that.
First day of school questions your students may not know how to ask
When will they get breaks
How do they go about asking for help if they need you (especially if you are another student/sibling)
If they are stuck on something, can they take a break and walk away
What about bathroom breaks?
How to get to their online work portals
Easy password and username sheets so they can be independent to login
What is the grading policy? Older students
First day of school questions "about me"
The first day of homeschooling is a fantastic time to spend the day making your student's "about me" section in their portfolio. Using one of the binders you just have them, print off some free homeschool printable or make your own using programs like Canva!
Fun first day of homeschool pictures
Search any social media or app for first day of school photos and you will be bombarded with message boards saying, cute outfit ideas and silly moms. First day of school pictures are something you don't want your homeschooler missing out on either. Don't be afraid to jump in and post those first day of school pictures too.
Your kids sleeping in bed
Messy hair, PJ and sitting at the table
On front porch
At desk
By tree or something to measure their growth through the years
no uniform – instead do PJ onesies with a message board that says "this is my uniform"
First day of school message board sayings
Message boards are an adorable addition to your homeschooling classroom! Celebrate milestones, use them for spelling or dictation, or use them for photo props. A message board is a must for homeschool families with multiple children too! Spend the first day of school taking those yearly photos of the kids, using a message board to log their interests, what they wanna be when they grow up and more!
Things to use your message board for on the first day of school
The date
Kids ages
Entering grade
What I wanna be when I grow up
Right now I am into…
Funny things they are saying right now
An example of a typical first day of school as homeschooler
In our house, we have a big (and slightly over the top breakfast), then assemble for our morning meeting to welcome each of the students. We sit at the table in our "special" first day of school outfits. I open with a simple prayer and maybe a cheesy theme for the year. The kids all sit quietly as I tell them to address me as Mrs. Mondt (or your last name) to keep the title of mom and teacher separate. After our meeting, I hand out the backpacks and the kids go CRAZY! They are so excited to see the new pack of scented markers they wanted that I snuck into the cart. Or find the binder I said was too expensive, (ha! Momma got you) only because I needed to have some kind of surprise.
Make the first day of homeschooling less stressful
In the end, the first day of homeschooling is supposed to be a time to transition from "freedom" to a structured routine of learning. Cut yourself and your kiddos some slack the first few days, you will enjoy this time WAY more if you do!