How to Choose Your Homeschooling Name for Secular or Christian Households
Discover why it matters, and how to choose the name for your homeschooling school not just for your letter of intent, but also for your graduates diploma.
Seems like it should be simple enough right?
But then you go second guessing yourself and start asking some questions.
Are you stuck on the section while filing out your Letter of Intent that asks for your homeschool name?
Are you not sure if this is important, has to be a one time shot and your stuck with it kinda deal?
No worries boo, I got you!
Rest assured you are not the only one wondering this. ? Don't you already feel better knowing the scary new world of homeschooling isn't just you?
Instead it's perfectly natural to second-guess yourself every step of the way when you are just starting out on your homeschooling journey.
I mean it feels like there are tons of things you have to learn and you don't want to mess it all up. You have such good intentions and want to do everything perfectly that you put all this extra pressure on yourself.
But let me help you take some of that pressure off and hopefully give you a little breather by addressing your concerns about how to choose the name for your homeschool.
How to name your homeschool for your letter of intent
So there you are, filling out your letter of intent like a good homeschooling mama at the beginning of the school year when you stumble across the section asking what the name of your homeschool is. Well you kind of stop in your tracks and think about it for a second.
You ask yourself some of the FAQs like do you have to put a name?
Can I change it?
Does it matter?
Who is gonna see if anyways?
What are some examples of homeschool names?
Let's go ahead and cover a few must do's and a few can dos.
You must file a letter of intent, and you must claim which kids are under your home education guidance.
While adding a homeschool name is not necessary in most states that is, it does give a sense of professionalism to your homeschooling journey.
However, your homeschooling name is not something you have to worry about checking for trademarks or copyrights. Nobody is going to come after you and be The homeschool name police.
How to name your homeschool without sounding cheesy
For the Love of All things good and holy please do not name your homeschool super cool homeschoolers. But if that's what floats your boat, then I guess go for it girl. However, When selecting your phone name don't be afraid to go a little professional.
Try adding your street name, your family's name or academy to the end. For example, you could do "the Johnson's Academy" or " first street homeschool academics".
Don't be afraid to have fun with it you can even go with something trying to be like "home education cottage". Just remember if this is your high school or senior year, the name of your homeschool is going to be on their diploma.
And as a friend let me just tell you "super cool homeschoolers" is NOT, I repeat, NOT cool mom.
Homeschool names from the bible
If you've been around the homeschooling gig or even anyone going into their senior year chances are you heard the Bible verse Jeremiah 29:11. If you haven't, here it is.
"For I know the plans I have for you declares the Lord. Plans to prosper you. Not to harm you. Plans to give you hope in the future."

Jeremiah 29:11 (NIV)
This seems to be the go-to Bible verse for many people who don't know what to put. And don't get me wrong. I mean I have that as my senior year the Bible verse. Heck I even had it put on my class ring. (Yes homeschoolers can have class rings too).
But back to the homeschool names from the Bible. Here are a few questions to ask yourself
What is your favorite Bible verse?
Does your family or household have a Bible verse?
What are you hoping
What are some one-liners that you use to tell people you are a Christian?
Christianbook.com Home
Here are some keywords if you are looking for Christian homeschool names
Christian academy
Proverbs
Grace
Joyful
Peacelily
Mana
Daily bread
Under his wings
Godly
Plans
Integrity
Accountability
Gold rule
Kindness
For his glory
Sparrow
Just remember to be true to your beliefs because you're authenticity will be profound. So just sport whatever happy things you tend to tell your children. For example I always tell my daughter to be kind. So perhaps you could work that into your name.
Creative Hippie homeschool names
For all you barefooted, outdoor, boho chic mommas I just wanna send some smiles a s good vibes your way! Don't be afraid to wave your flag of whatever vibe you want. Just remember to ask yourself, "is this a name I would want on my kids high school diploma?"
Examples of creative, hippie homeschool names
Fearless
Free
Freedom
Wildflower
Hippy
Wanderlust
Starry eyed
Moon
Stars
Constellation
Sage
Wallflower
Wonderwall
Mountains
Adventures
If you haven't already noticed, my go to is to put "academy" at the end of any of these suggestions. There's just something that makes it sound more official. But if you like being different you could always try something like unschool or enrichment.
Prestigious or Secular homeschool names
I haven't forgotten about you mama's who are homeschooling but don't necessarily want to make a statement with a Christian or hippie from school name.
I wouldn't want you to feel left out because again there is a level of professionalism that you want to strive for when choosing a name. Don't be afraid to try some different ones until you settle on one that just feels right.
Do keep in mind as I previously mentioned if you have a senior that is or her diploma is going to have your school name on it. So, if it's not something you would want colleges to read I would suggest going back to the drawing board.
Examples of secular homeschool names
School mascot (eagle, Viking or tiger)
Historic figures names (Roosevelt, Lincoln, Washington, poi)
Your street name
Farm
Nature inspired (Oakwood, maple, birch)
Homestead
Ever wood
Schoolhouse
Evergreen
Cottage
Philosophy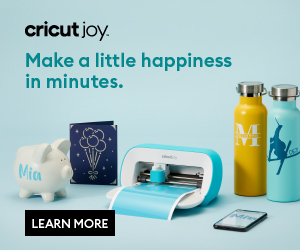 Still look for inspiration on how to name your homeschool the perfect thing?
Choosing a homeschool name is kinda a big deal.
But you also don't wanna overthink it. It's so easy to get stuck on choosing "the perfect" and most clever name, that you end up obsessing over it.
Ask me how I know.
If you do need some more ideas, try googling "synonyms for _____" and see what generates. And just incase you need a refresher, synonyms are other ways to say, or explain a word. Let me tell you, this can be great when the word is on the tip of your tongue, but you just can't get it out.
But you have so many other things to do sweet momma, don't let this hold up the line. You may end of hating the name you poured hours over this time next year.
Just remember these 2 things:
1) everything can be updated or changed
2) the name should make you feel a sense of pride, not make you cringe on the inside. Whatever that looks like for you, be proud.
Wanna go the extra mile?
Check out some tips on making your motto, picking your colors and school crest. Is this required? No. Is is fun to do? Absolutely! And…why not?