Essential School Supplies for Homeschooling Teachers and Students
The ultimate school supply list for homeschool teachers and students. Shop sales and make the first day of school exciting and boast worthy.
It's that time again! You know, the time where you know school is going to be starting, but you don't want to jump the gun with getting all your back to school shopping done.
You have every intentions of doing the shopping, but the problem is you are not sure what your homeschooler actually needs.
Public school kids have the cute little display box with printed back to school lists for the local school and classrooms, making it easy to know exactly what your student will need. That makes is easy to do a one stop shop AND get great deals this time of year.
With all the new uniforms, backpacks and supplies geared towards going back to school for public schoolers, your homeschoolers may be feeling a little left out.
And rightly so.
With all the buzz about back to school supplies lists and sales for the public school teacher or student, it's easy to feel overlooked as a homeschooler. But before you buy any ole sale priced school supply, check out this shopping list with must have's and would be nice to have's for the homeschool teacher or student.
Back to school is easy to over (or under) buy for when it comes to sale shopping, leaving you making multiple trips to the office supply section.
Make homeschooling fun this year with back to school supplies for homeschooling teachers and students that go beyond the essentials.
Before you go spending an arm and a leg on supplies that may not get used, make room for these homeschooling school essentials.
Homeschool Student Supply List
The excitement of going back to school isn't just for the public or private school students. Gear up for your upcoming school year with these back to school supplies for homeschool students.
#1 Your student will need a backpack
Yes, you can still use (and need) a backpack or bookbag for each of your homeschool students. A backpack is a great place to store your daily essentials and offers flexibility for field trips but can also be a great way to make the first day of school special for your students. On the first day of school many homeschool families give their students a backpack with all the school supplies for the year. Much like the first day of school in college or public school, the first day of school is spent going over the syllabus and grading rubric but also getting familiar with the material and curriculum. Having a backpack is a great place for your students to keep their books all in one place so you don't have to be scrambling all over the house for material. Many veteran moms can vouch for the time spent looking for books, pencils, scissors, glue sticks from the main supply cupboard and how it eats up so much time. But having a portable place for your student to store their named material can be a time saver..
#2 Get organized with a pencil box
Your home school student is still going to need material just like the school supply list that you'll find the Walmart entrance. If you want you can grab a couple of those school supply lists for your area and go off of the material when shopping for your homeschool student back to school supplies. But you'll see a pencil box is going to be on just about every list because of its functionality. This is a color coded, specific place to store pencils, glue sticks and art supplies. Be sure to grab one for your homeschool student so they can always be ready, and help reduce the amount of time spent on lesson prep.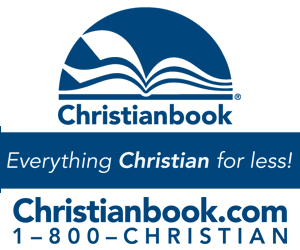 #3 Students will need LOTS of lined paper
Regardless of the greater student, they are going to need to find paper to practice penmanship. Early grades will need a thicker line to allow for big letter formation, while higher grades need to use college ruled paper. Writing skills are vital for any student to form critical thinking but also supported thoughts. Be sure to grab lined paper for your student based on their writing needs and make sure you've got a few extra on hand.
If you're looking for a way to get your lined paper and writing prompts for early grades, check out teachers pay teachers.com.
#4 Have several pair of scissors on hand
It doesn't matter how many pairs you start the new year with, scissors always seem to run away. Avoid meltdowns, sharing issues or just plain old I can't find supplies right now by taking advantage of back to school supply sales and grab yourself several packages of scissors. You can never have enough because they are useful in just about every room of the house. From the kitchen, laundry room and all the way to the bathroom scissors are a must-have for every classroom. Don't forget that kids need smaller sizes for their hands in order to form good muscle memory. Wow also keeping in mind sharp or blunt tips.
#5 Glue glue glue and more glue!
Who is the most versatile school supply you will need? If you can spare the room, grab yourself several tubs of blue in every form. Glue sticks are great for those quick messy free projects for little hands. Wow liquid glue is great not just for adhering those bigger pieces of paper, but also for projects like slime. Be sure to take advantage of back to school sales and grab yourself glue not just name brand but all kinds.
If you're looking for a way to jazz up your glue try adding some glitter straight to the glue for a less messy project. Since glitter can be so messy it's great to know you can still have the bling without the mess.
#6 Invest in a quality 3-ring binder
As a homeschooling family you'll notice the need for three ring binders is pretty top priority. While it may not be completely necessary to save every scrap of paper, parents tend to get sentimental and want to. A three-ring binder is a great way to save all the art projects or homework sheets to do an end of year evaluation for building a portfolio. From school parents also feel the need to prove their students progress from start to finish. Three ring binders with page protectors are a great way to not only showcase your students progress but also have a standby for those hard days when you feel you're not making any progress.
#7 Save student's work pages with page protectors
As previously mentioned, tracking your students progress is a great way to stay motivated not just for you but also for your students. Have students showcase their favorite artwork or writing assignment and let them slip their pages into the page protectors. It's almost like a photo album but for academics that kids can see, and be a part of assembling.
#8 Have several types of pencils, pens and markers
Every school supply list includes pencils, pens and markers of some kind for the classroom. From dry erase, washable, permanent and fine tip, all the way to mechanical pencils, #2 and ink pens. Having a stockpile of writing pens and pencils for every job is one of the homeschool essential supplies you need to keep on hand. Get an assortment of colors, thickness and brands to try out so you can find the perfect fit for your needs.
Homeschool Teaching Supplies Every Homeschool Teacher Needs
Start thinking of yourself of a teacher, because YOU ARE! You are shaping young minds, prepping for lessons and doing several grades at a time! All the while, you are looking after nursery age babies, cleaning, playing lunch lady, and maintaining a flexible routine! Homeschool teachers really are superhero's, don't ever forget that.
#1 Every teacher needs a homeschool planner
A planner is more than a collections of paper and goals, it's how you plant to overcome hurdles and make goals reality! When properly used, a planner will eliminate the mom brain fog, and help keep you on task. Investing in the fancy planner with all the stickers, dividers and frills is not going to make you use it, while it may help, it's ultimately up to YOU to make the planner work for you. Lined paper works just as well as that cute floral, graphed planer from Hobby Lobby. Treating yourself to a cute and fun planner is a simple way to meet practical, with functional as a teacher. Everyone knows a teachers salary is nothing to boast, which is event truer as a single income family that homeschools. Be sure your planner is giving you the most by looking for how you usually plan. Are you a planner that goes down to the hour? Do you just need a list with check boxes? Do you like to journal everyday? Are you looking for more of a gratitude, fill in the blank style planner? Or do you always seem to loose the physical planner, and need opt for digital? Get honest with yourself about how you approach goals so you can find the right planner for your needs and academic goals.
#2 Labels are a teachers best friend
Labels are going to save you so much time and frustration so go ahead and pick up a packet or two. If you have multiple kids who are fighting over their school supplies a label maker will come in handy. You can also opt for the self-adhesive sticker levels that will work just as fine to label everything from pencil boxes, extra School papers and beyond. But it's not just for identification for students, it's also great for organizing first teachers. In your accordion folder you can use stickers for planning out your lesson plans for one two or heck a whole month if you're that motivated. You can also use sticker labels on the shelves for graded, finished or need to do paper sorting tray.
#3 Have blank paper on hand always
Every homeschool mom needs to have a stockpile of blank paper for drawing, printing, or lesson prepping. There are tons of grades but at the end of the day the cheapest is going to be the best for the $17,000 pictures your kids are going to want to draw throughout the day. Do also have a stack of cardstock paper for printing off those lesson threat pages such as games, charts or flash cards. You'll thank yourself later for having a thicker paper to do multiplications or subtraction without having to laminate everything.
#4 Grab several pair of scissors for yourself too!
Don't forget to grab yourself a few pair for your needs since cutting paper and cutting fabric requires different sharpness. If you haven't already thought about other means of cutting, you could consider exacto knife or rotary cutters if you are going to be doing a lot of lesson prep. Rotary cutters are a fantastic way to avoid rough edges and can cut several layers at the same time. Exacto knives are great for those small areas that require precision which are great for projects.
#5 Laminating paper is kinda a hidden hero
On the flip side, having a laminating sheet or even sheet printer is a great tool for every homeschool family because it prolongs the life of your material. If you have multiple kids there's no need to continue printing off multiplication cardstock and laminate and reuse for all kids.
#6 Invest in a quality printer
Before you cut out buying a printer, let me tell you the reasons why you need one. A printer is a very valuable tool in 2021 because most materials are delivered via PDF download for immediate access. We live in a world where everybody wants things now because planning ahead is so hard and you don't always have money or want to spend money until it's absolutely necessary. Well having a printer is going to make life so much easier as a homeschool mom. If you are just now starting this homeschool journey, you need a printer. If you have multiple children, you need a printer. If you are a do-it-yourself kind of a person, you need a printer. Making copies and printing off redone sheets are going to be a lifesaver. Before you think a printer means dishing out excessive money for ink I want to tell you about a program called HP instant ink.
#7 Join the HP ink subscription to avoid running out of ink
This has been a lifesaver as a homeschool mom.
How does HP Ink work?
Each month you can pay between $5 and $15 for a subscription to use with after purchasing a HP printer from their website or any office supply store. After connecting the printer up to the Internet for ink monitoring, your subscription allows for a set amount of printed pages for super cheap, usually around $0.10 a page regardless of how much ink is on that page.
For example, a $5 plan allows you to print 100 pages. Since your printer is hooked up to the Internet, ink levels are monitored and you get ink sent to your door before you ever run out! If there are some months where you don't use the full 100 pages any extra rolls over to the next month. So say you have a lot of pages to print at the beginning of the school year and use up all 100, but as the year goes on only use 50 pages a month, you can either go down in a plan or let the rollover accumulate for the end of school or beginning of school mass printing.
There are so many programs and companies out there that offer digital files not just for homeschooling but also extracurricular work pages. The peace of mind that you can print off as many copies, as many times as I need is an understatement at a homeschool teacher. Take some pressure off and save time, energy and money by joining HP Ink with this referral link to get a free month!
Purchasing back to school supplies for your homeschooler is not just about the essentials, but also about making the school year fun for students.
While these back to school supplies must haves for homeschoolers is a good start, be sure to grab that extra for your homeschooler. Back to school shopping is also a great time to pick up any extra supplies and goodies as incentives for your kids. Encouraging your kids with academic supplies is a great way to do non toys / plastic while encouraging productivity.
For example, that stationary set is a great way to teach your kids struggling with handwriting how to put it into practical use. Or perhaps your students are struggling with reading and sight words. This would be a great time to pick up the pack of colorful three by five cards.